Top 40 nationally in made three-pointers, an Allstar and a leading scorer for the Providence Day Chargers, Andi Levitz concluded her high school basketball career with an amplitude of success and unforgettable accomplishments. Throughout her senior basketball season, Andi kept a blog with US Prep Athletes and composed a series of written entries based on her emotionally diverse and arduous experiences. It begins with Providence Day's contest against Mallard Creek.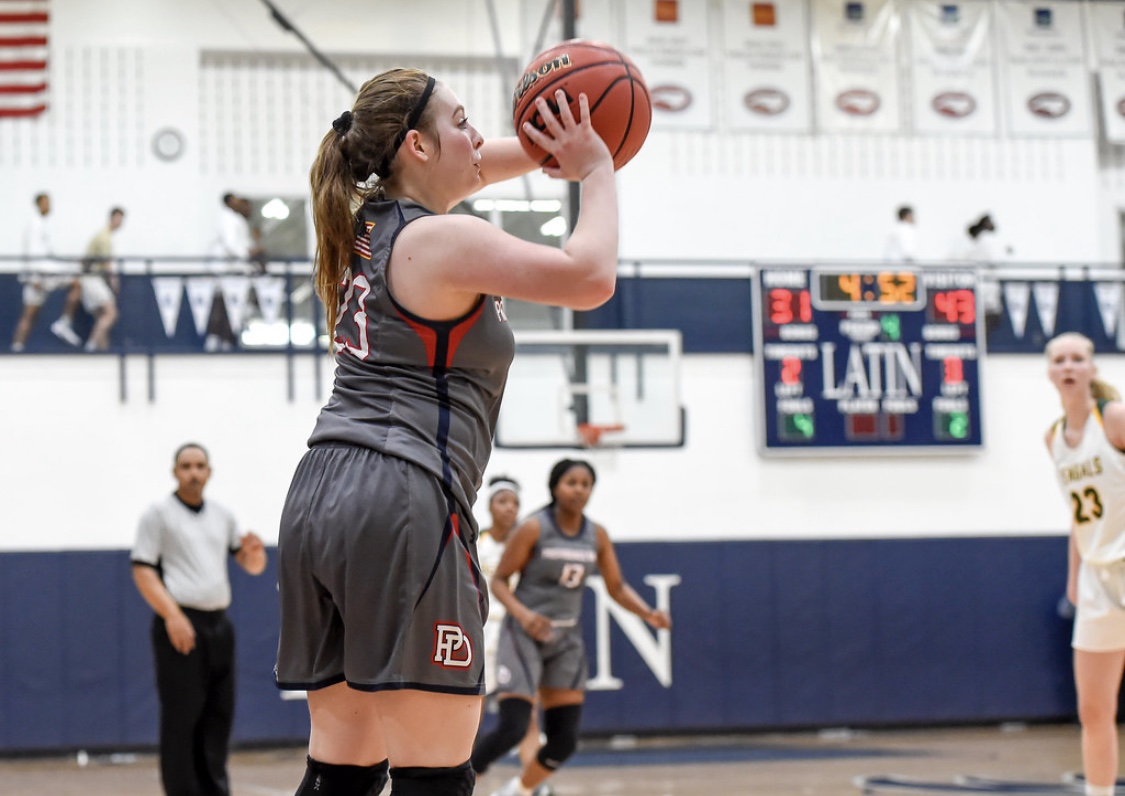 First Entry: 12/21 PD vs. Mallard Creek – USPA Showcase @ JC Smith University
"Before the game, my teammates and I were definitely a little nervous knowing that we were playing against one of the best teams in the city. We watched a lot of film on Mallard Creek and knew they had an amazing ACC point guard with great players surrounding her. Coach Springer told us before the game how this was going to be a great test for our team and that it should be a very close game. It was super close the whole first half. Our team played well and executed in the first two quarters. Unfortunately, in the second half, they out-rebounded our team by a lot and that was the difference in the game. Our initial half-court defense was great, but when we gave them second chance opportunities and they were able to capitalize and score layups out of it. We ended up losing 55-40."
After the Mallard Creek contest Providence Day record stood at 7-5 on the season and as we all know there's a lot more to the game of basketball than wins and losses. But when you play inside the Chargers basketball program the losses sting more than usual. Here is one of Andi's testimonials after playing a tough Collins Hill team from Georgia.
Second Entry: 12/28 PD vs Collins Hill in Atlanta
"After the game, I was very disappointed in the overall team performance. My teammates and I didn't execute properly, we turned the ball over a ton, and we didn't stay together through adversity. Once things didn't start going our way, we put our heads down and folded. In addition, we didn't have as many hustle plays as we usually do. We normally win most 50/50 balls, but today wasn't that case. We weren't able to accomplish any of our game goals which were to cause 25 turnovers, to keep their best player in single digit scoring, and be +5 rebounding the basketball. We ended up losing by 40 to a very talented team. However, I know my teammates and I will learn and grow from this loss and be better the next game."
Third Entry: 12/30 PD vs Brookwood in Atlanta
"After the game, our team and Coach Springer was very pleased with our teams performance to take home 3rd place in the tournament. We did what we were told to do by stopping their best guard by making her a passer and not a scorer. We also made sure we had great help defense against their 6'4 post player. It took great team defense to come away with the win against a great team. We were down 5 points at halftime and we immediately turned it on to start the second half. We held Brookwood to only 10 points in the second half. We were also able to keep their post player off the glass for the most part by boxing her out and getting her out of the play, which was also a reason why we had success. My team and I were thrilled to end the tournament with a good win going into conference play. The final score was 51-38."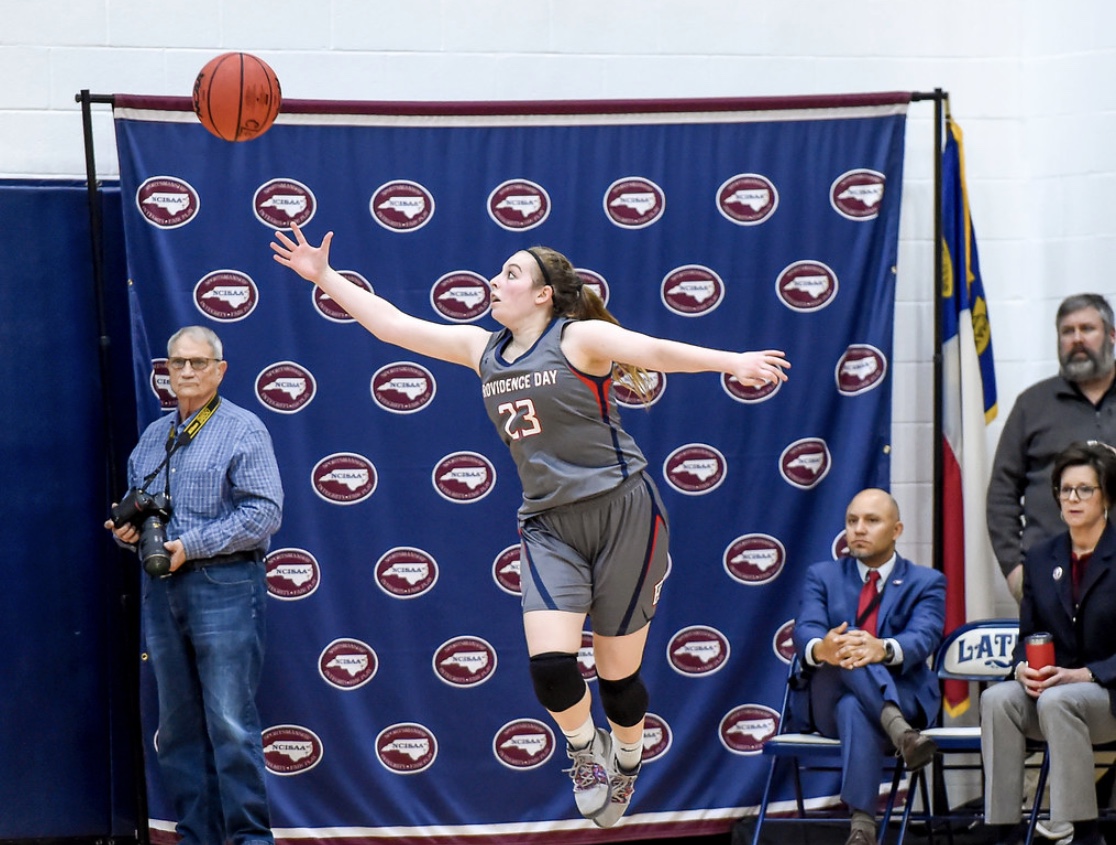 Fourth Entry: 1/4 PD vs NPIRE (Australia)
"This game was a prime example of how it's about more than just the game of basketball. We played against a team who came down to the US from Australia. They weren't as talented as our team, and the score ended up showing that. We won 61-23. It was quite an experience hearing them talk together on the court and how their communication amongst one another was insane. After the game, we were all able to eat dinner with one another and get to know each other's cultures and backgrounds. It was awesome getting to know how things work in another country and how different certain things are. The girls were all so sweet and we all exchanged phone numbers and I still talk to some of the girls on a daily basis. It was amazing to create friendships with the Australians. This was a moment I will never forget in my life."
Providence Day versus Cannon, a game filled with vengeance and determination, a game that Andi was overly eager to compete in. Cannon and Providence Day had tied for first place in their conference the previous year, and Andi was certain that was not going to happen twice.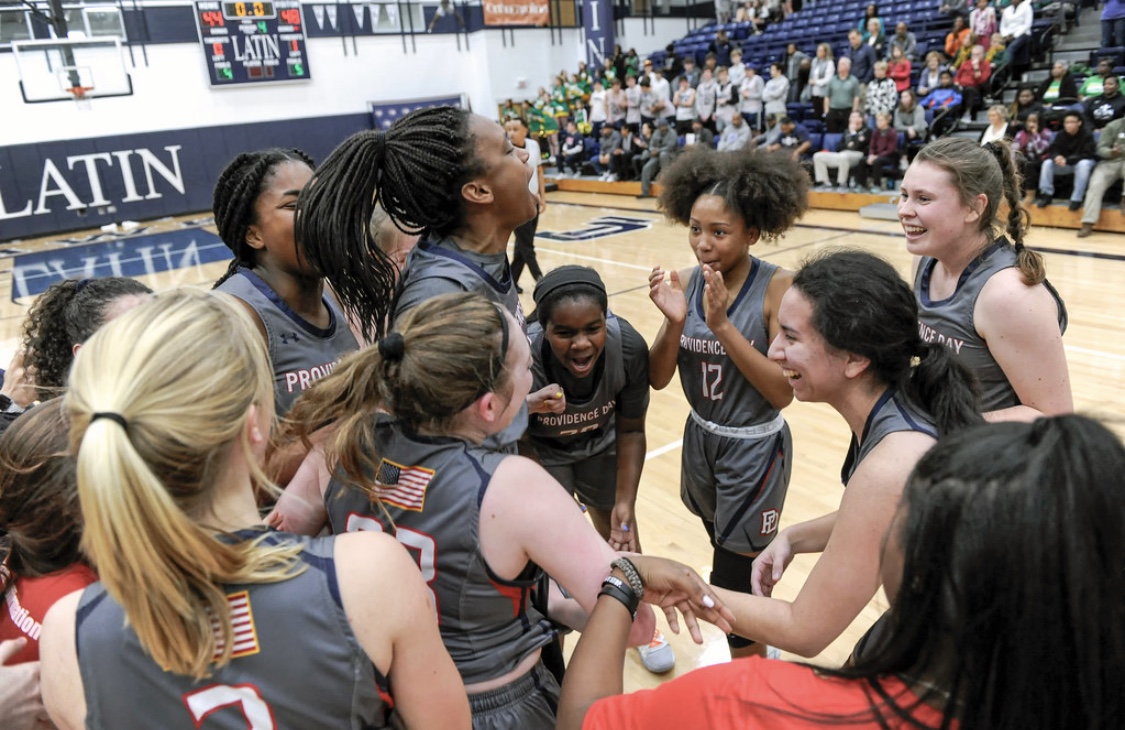 Fifth Entry: 1/14 PD vs Cannon
"This is the game my teammates and I were dying to play in the conference. Cannon is definitely our conference rival and every time we play against them it always comes down to the wire. The game is always separated by a few points within the last few minutes. Before this game, we knew that we tied with them last year for first place in the conference. We knew this game was very important to get off to a great start to achieving one of our goals this season: coming in 1st place in conference without a tie! My teammates and I knew if we stuck to the game plan and achieved our game goals, the scoreboard would take care of itself and that's exactly what ended up happening. We ended up winning 47-44 as it came down to Chandler Brook's game-winning and 1 drive. Before the game, we knew we obviously had to draw a lot of attention towards Raegan Richardson and we had to help early and often against her. We were practicing that all week and it paid off as we got the win!"
Sixth Entry: 1/20 PD vs Charlotte Catholic- PD MLK Showcase
"Before tip off, we knew we had to stop their best player, Dane Bertolina. We had to make her a passer, rather than a scorer and make it hard for her to even catch the ball. We didn't want her to get any open looks and we wanted to make her drive, rather than shoot. She ended up having a tough night because of our great team defense against her and that is why her team struggled the majority of the game. Also, before the game started we knew that we were playing in our own MLK Showcase event; therefore, there was a little pressure because we knew college coaches were going to be watching and that we should win at our own showcase event. We ended up playing great as a team and we did exactly what Coach Springer wanted. It was one of the best games we played all season. We ended up winning 48-28 and it was never close."
The final two games of Andi's high school career, the only thing standing in the way between Andi and her second state championship were two wins. Averaging almost thirteen points her senior season and proving to be one of the BEST shooters in the state of North Carolina, Andi was more qualified to aid her team in completing their season and becoming champions yet again. Her first obstacle, Cannon.
Seventh Entry: Cannon at PD state semifinal game 2/21
"The gym was electric. I don't know if I have ever seen the MAC as packed as it was. We were playing in front of hundreds and hundreds of people in the semi-final game. Our team came out like we wanted that state championship. We started off so strong, which was something we struggled doing in the first two games against cannon. We did everything our coaches asked us to do and that is why we were so successful the whole game. We were never losing once in the game and we won every 50/50 ball. We showed so much heart out there. Even though we didn't have the best player on the court on our team, we had the best team and the best team shall win. It felt amazing dominating Cannon the whole game. After the game, my teammates and I were so pleased with our performance, we couldn't have been prouder of each other! We ended up winning 56-35."
The long-awaited day had come, Andi was playing for her second state championship in her high school career, an accomplishment very few will ever obtain. It was safe to say that Providence Day was the underdog coming into this match-up as Greensboro Day spent some time throughout the year nationally ranked and sporting a 27-4 record. Providence Day, a guard-heavy team fueled by a team with no Power 5 recruits, "Player of The Year" or McDonald's All-Americans. But you can never underestimate determination and grit, senior leadership and a legacy that includes 16 State Championships.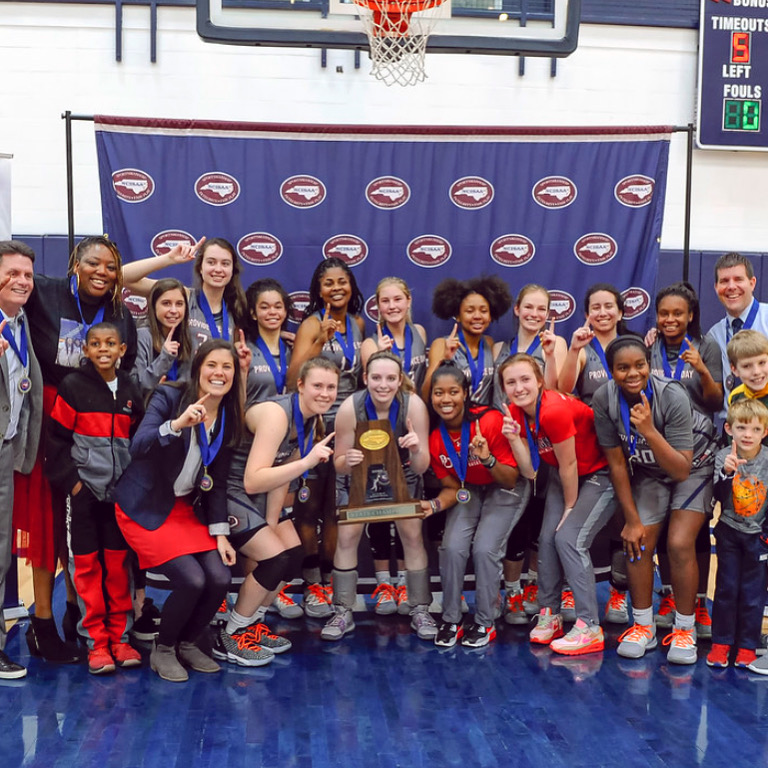 Eighth Entry: Greensboro day vs PD at Latin State Championship Game 2/22
"I have never been so nervous for a game in my life. Knowing it was my last high school game, made me feel like I had to go out with a bang and win. My teammates and I knew we have worked so long and hard for this moment and that we deserved to win the game. Nobody will understand unless you are a player or coach in the Coach Springer's program, how hard we work every day no matter if we win by 50 or lose by 50. Losing last year in the state semis was the worst feeling in the world and that is what motivated my teammates and I. We came out strong and were up big in the first half. I started off hot and made five 3 pointers in the first half. However, in the second half, my team started turning the ball over and this allowed Greensboro Day to fight back into the game at the end. We ended up being up 3 points with a minute left, but it truly felt like we were down 3 because of the huge run they went on. We ended up winning 48-44. This was the best feeling in the world. Ending my senior season with a state championship was all I wanted this year and I couldn't be more thrilled for the program. Ending with a state championship is a feeling that I will never forget and is something I will be telling my kids about one day! I'm so happy I can call myself a 2x state champ!"
Andi did indeed "go out with a bang"… a state championship BANG! Even with great victory, at the end of the day, it's more than just a game. The determination and discipline needed to achieve such success in the game of basketball can be translated to becoming a champion in life as well, and Andi has done just that. In her time interning with us at US Prep Athletes, it's easy to see these qualities shine bright in Andi. Her sense of punctuality and thoroughness shows not only on the hardwoods but in other aspects of her life. Andi Levitz is a certified CHAMPION.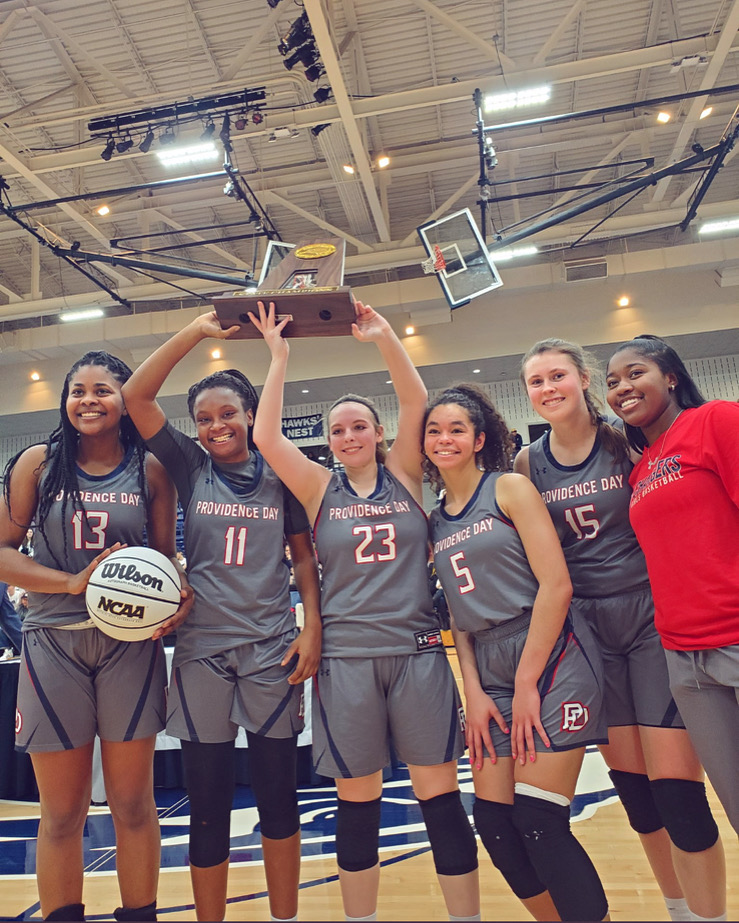 Ninth Entry: All Star Game 2/29
"The all star game is something I always imagined playing in since I was entering PD in 9th grade after watching Erin Whalen and Grant Williams play in it. It was such a honor to be chosen to play with the best players in the state. It was such a fun experience meeting new players from other teams from all around North Carolina. The service work we all did at Beds 4 Kids was really an amazing feeling to help in the community. Giving back and serving our time to help others was quite fun and I'm happy it was included in the day. It teaches players that there are more important things in life other than the game of basketball. Playing in the actual game is a memory I will always have. It was so much fun playing with such amazing talent. It was very competitive and you would have never been able to tell it was an all star game, which I love. I ended the game being the second leading scorer in the game with 14 points and my team got the dub! I truly wouldn't have wanted to end my high school career any other way! The final score of the game was 78-64." *Photo Credit: Mike McCarn