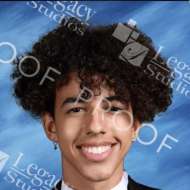 Latest posts by Justin Pearl
(see all)
NFL Draft 2020: Player Analysis From The Football Championship Subdivision (FCS) – MEAC Conference
As we sit and await the very unorthodox upcoming 2020 NFL draft we have to ask the question, what names will be called? No I'm not talking about the often seen NFL draft prospects from your Power 5 conferences, I'm referring to the players who compete in the Football Championship Subdivision series (FCS).
Over the past few years we've seen many star NFL athletes who emerged from FCS conferences; Carson Wentz from North Dakota State, David Johnson from Northern Iowa, Josh Norman from Coastal Carolina and North Carolina A&T's own Tarik Cohen. These superstar players have become focal points of the NFL teams they suit up for and that's only a few names of the many current players that have come out of the FCS.
But you don't have to stop there, just take a walk down history lane and you'll find some of the all-time greats who have found success in the NFL after finishing their FCS college careers.
Kurt Warner's hall of fame career started at Northern Iowa. Jerry Rice, coming out of Mississippi Valley State, started his career in the FCS and later became arguably the greatest receiver in the history of the NFL. One of the few players who's close to matching Rice's career stats is Terrell Owens, who is also a former FCS player. Other all time greats include Shannon Sharpe, Larry Allen, Walter Payton who all played college football from a FCS conference.
Last week Tony Pearl sat down with Corey Robinson to discuss some of the top players from the MEAC Conference on The Pearl Reports 730 The Game ESPN Charlotte who very well could earn a roster spot on a NFL team.
Here's a few names to keep your eyes out on.
Darius Royster, North Carolina Central                                                                                                                                                               6'2", 215lbs. Defensive Lineman, OLB                                                                                                                                                                Deep Creek Highschool – Chesapeake VA.
Selected two times to the All MEAC team, voted MEAC Defensive Player of the Year, along with leading the MEAC in forced fumbles two years in a row and topping the league in tackles for loss and sacks in 2019, Darius Royster is a name we should all be on the lookout for. As he said in a recent interview on The Pearl Reports, Darius can play multiple defensive positions and he prides himself on having a team first mentality. Coming out of high school underrecruited, Royster plays with a chip on his shoulder which motivates him on each and every possession. Teams seeking to get better on defense should take notice of Royster in this year's NFL draft.
Ryan Stanley, Florida A&M                                                                                                                                                                                       6'2" 210lbs. Quarterback                                                                                                                                                                                Flanagan Highschool – Pembroke Pines FL.
Coming out of high school, Ryan Stanley was recruited by many upper-mid major colleges but found himself at home with the Florida A&M Rattlers. From his freshman year to now, Ryan has continued to show the fight in him, as his stats increased incredibly throughout his college career. He holds the Mid-Eastern Athletic Conference (MEAC) Offensive Player of the Year title and is currently FAMU's all-time passing leader in yards and touchdowns. Now let's not forget, Carson Wentz and Jimmy Garoppolo were both drafted out of the FCS, both exceptional quarterbacks that still hold starting positions and have both led their teams to Superbowl runs. Ryan Stanley is leaving Florida A&M with his name in the books, and is seeking to start a new chapter in the NFL.
 Alex Taylor, South Carolina State                                                                                                                                                                         6'8" 308lbs. Offensive Tackle                                                                                                                                                                         Berkeley HighSchool, Moncks Corner SC.
With his insane build, and long arms, Alex Taylor holds much potential as a NFL Tackle. He was third-team all-Mid-Eastern Athletic Conference selection in 2018 and third-team Associated Press All-American and first-team All-MEAC honors last year. He controls his body extremely well for a player of his size and has proven to be all about his technique. Alex Taylor is a player we are looking forward to seeing come draft night.
Elijah Bell, North Carolina A&T                                                                                                                                                                                6'2" 224lbs. Wide Receiver                                                                                                                                                                             Wheeling Park High school, Wheeling WV.
Elijah Bell will go down as A&T's best receiver of all time. 202 catches, 2,980 yards and 33 touchdowns broke every record at A&T in each stat line and ranked top five in MEAC history. A&T has had a player drafted into the NFL three years in a row now, including Tarik Cohen, a centerpiece of the Chicago Bears. Elijah Bell hopes to continue this streak as we listen in come draft night.                                                                                                                                                                                                                                     
Marcus Pettiford, North Carolina A&T                                                                                                                                                                 6'4" 286lbs. Tackle/Guard                                                                                                                                                                                  Hillside High School, Durham NC.
North Carolina A&T's All American guard, Marcus Pettiford, is a dominant offensive lineman. Pettiford started in four Celebration bowls in his college career and is a three time All-MEAC first team pick. Marcus Pettiford has a hunger to play football and has an incredible story to prove just that. After failing to pass his freshman year, Pettiford returned with a different mindset and flourished in his sophomore year with a new major. This hard work proves his devotion to being on the gridiron, something that we hope pays off as we look to see his name called on draft night.