Latest posts by Tony Pearl
(see all)
When Coach Jeff McInnis joined us at the espncharlotte.net studio earlier this year, he informed us that his ideal scenario involved owning or partnering with a structured gym facility so that he could extend his basketball knowledge and community impact on a year round basis, and from our estimate the basketball gods must've been listening in.
In June of this year, Coach McInnis announced to his extensive basketball network that he would be taking over the Basketball Operations and Head Basketball coaching duties at Combine Academy, a top international boarding school and professional performance center located in Lincolnton, N.C. which is about 40 minutes outside of Charlotte, N.C.
This partnership will allow coach access to Combine's top notch training facilities and staff, a place to house perspective student-athletes and will provide opportunities to compete on a national level.
Coach McInnis will coach and travel with Combine's National Team and former West Mecklenburg basketball standout Patrick Herron (Hall of Fame, 2019) will spearhead Combine's High School team.
During our visit up to Combine Academy we sat down with Coach McInnis and several of his players for a quick q&a.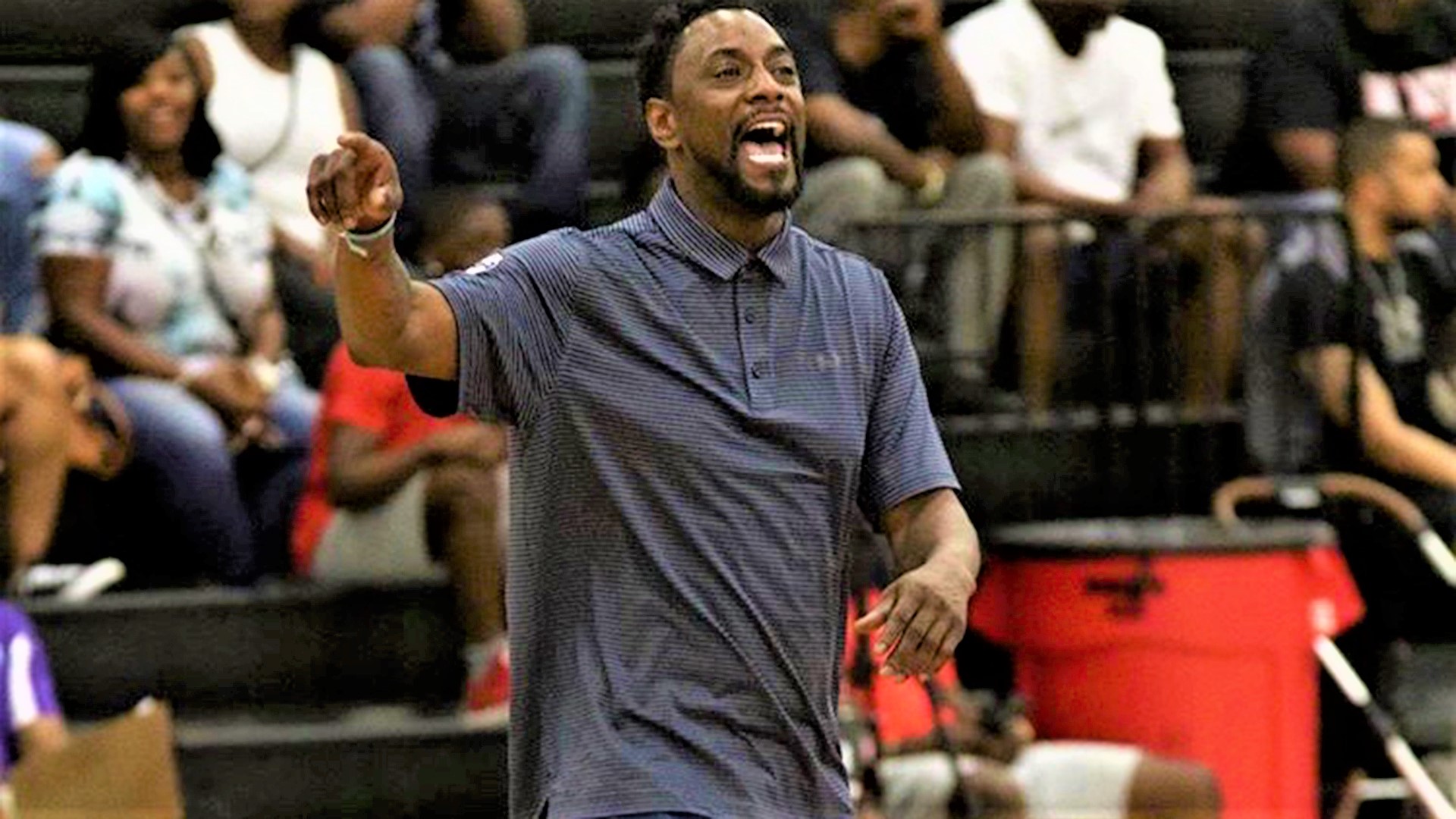 US Prep:  So coach it's a new chapter right now, what are you looking forward to accomplishing right away in your first season?  
 Coach McInnis:  Just to establish the name and get it out here and compete because the main goal doesn't change for me, its still about basketball, still about teaching its still about getting these boys in college, that's the ultimate goal – we just keeping our guys prepared on and off the court, teaching them about respect, how to walk in the cafeteria, shake someone's hand, look them in the eye. Like I said it's bigger than basketball and we use basketball as the ultimate gift and we set high standards because we tell our kids you have to do these things to get out here (on the court).
US Prep: Exactly I can see that out of these guys, and it's good to be back on the hardwood coach because we've been covering the grid-iron lately and it's good to be back in the gym man, and being in here I see you're holding these student-athletes accountable and it starts right here in practice?
Coach McInnis: I think so! The way I teach it I'm demanding and it's hard to be like that in a game, so in a setting like this you have to teach and we young, you look on the court right now (as coach was directing me to notice the four players who stayed after practice to work on their game) those are freshman and sophomores, so we young right now and I'm doing a lot of teaching…and you know like Paul Silas (former NBA coach) told me a long time ago, "You can't tell them enough, so tell them everyday."  I'm enjoying it and I'm looking forward to Friday night.
This Friday night (November 8, 2019) Combine Academy will face off against Oak Hill Academy at the Carmel Christian Tip Off Classic.
If you've followed Coach McInnis basketball teams over the years then one of the first things you'll notice is that the athletes entering his program aren't coming in as the prototypical ballyhooed high school athlete.  Sure there's been a few isolated exceptions, instead coach focuses his selection on athletes who are a good fit for his system and program and by the time they graduate, many of them if not all, become recognized as potential college bound student-athletes.
We had the opportunity to catch up with several of the underclassmen that will help make up Combine's National Team. Mehki Grant (6'8, c/o 2023), Jalen Hood-Schifino (6'4, c/o 2022), Ja'mylan Blakeney (6'6, c/o 2021) and Robert Dillengham (6'2, c/o 2023)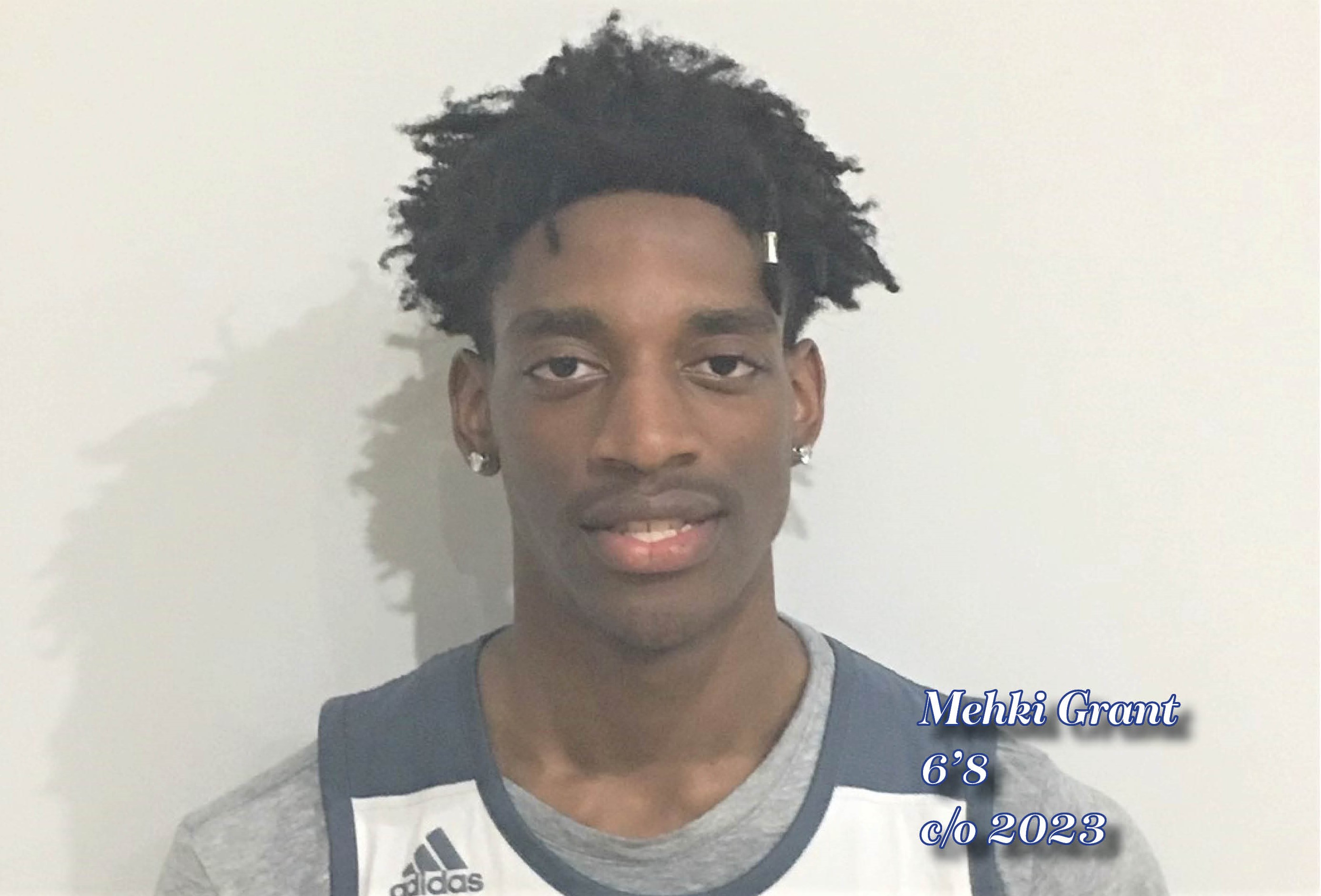 US Prep:  I saw you earlier throwing it down and getting up and down the court what's your height what you about 6'7, 6'8? 
Mehki Grant (Combine Academy):  I'm 6'8.
US Prep:  6'8 and you look like you still got plenty room to grow. What's your classification?  
Mehki Grant (Combine Academy):  I'm a freshman.
US Prep: You're just a freshman, wow- what middle school did you attend? 
Mehki Grant (Combine Academy): Yes just a freshman, I've been homeschooled but I also attended Kennedy Middle.
US Prep: Ok, that's where I went to middle school. So what are you looking to get out of your experience at Combine Academy?
Mehki Grant:  Just to expand my game, to become the best in the country and one the best in the world.  I want to go to the league, I want to play D1 basketball.
US Prep:  I like that, what have you learned the most by being here thus far.   
Mehki Grant:  I've learned a lot from Coach McInnis, just the way he sees the floor is ridiculous. I thought I knew most of the stuff I needed to know but he's a guard and I'm a big man and the fact the he knows so much about the game, I've just been learning so much.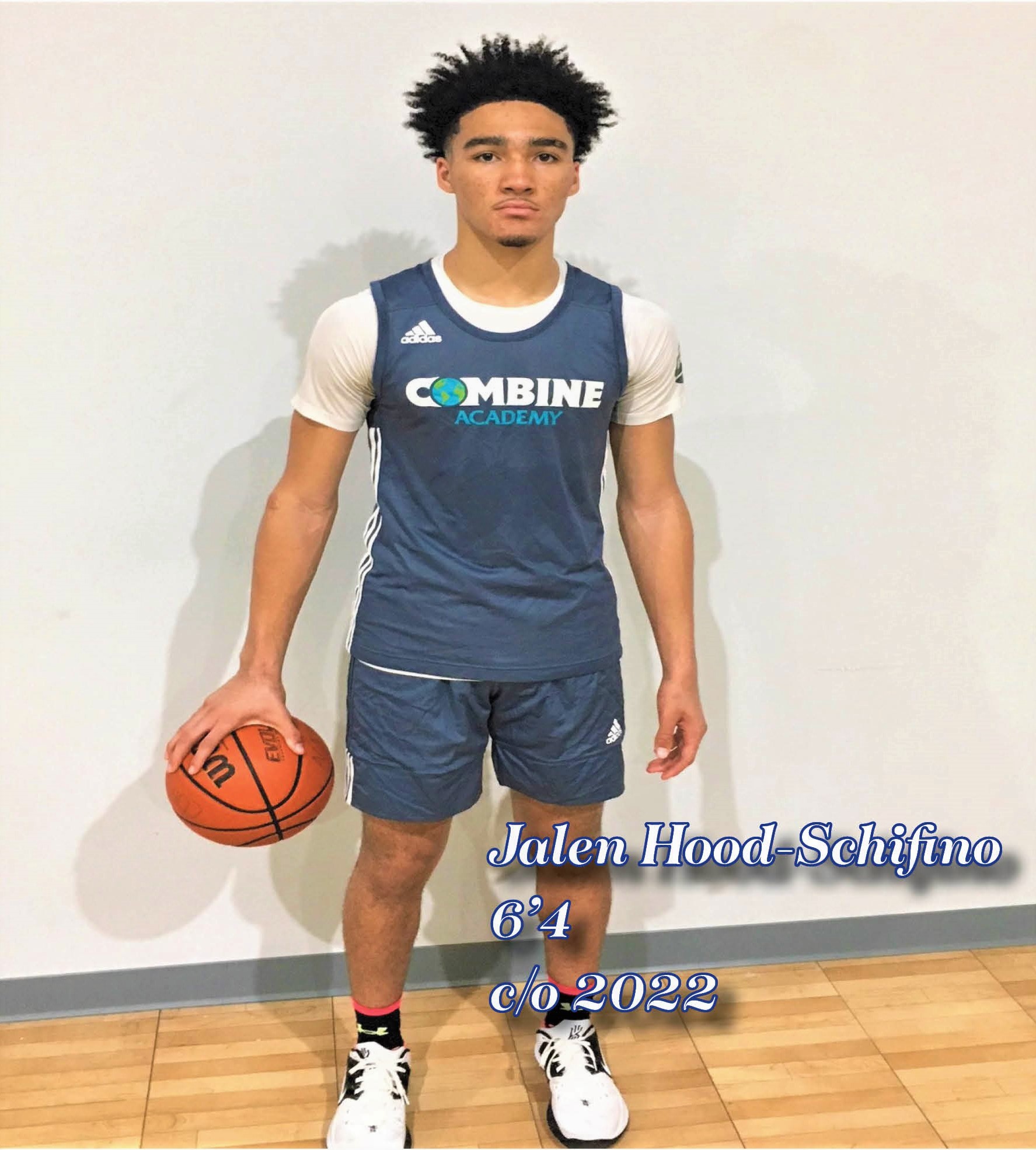 US PREP:  It's good to see you young man, you've grown about two or three inches since last time I saw you.
Jalen Hood-Schifino (Combine Academy):  Yeah I'm about 6'4, 6'5 now.
US Prep:  You know as I was driving down here and it dawned on me today is Halloween, and they need to be afraid Jalen, they need to be afraid…
 Jalen Hood-Schifino: Yes sirrrrrrr! 
(laughs)
  *Jalen Hood-Schifino is one of two local players nationally ranked by ESPN in the 2022 class. 
US Prep:  Because I know you've been working on your game, so tell us what you're hoping to accomplish this year?  
Jalen Hood-Schifino:  Just to get better everyday and that's what Coach McInnis and the entire coaching staff has been pouring into us.  We just want to get better everyday and take it one game at a time and win as many games as possible. 
US Prep: Excellent and I just talked to Mehki Grant he's a freshman, you're a sophomore – it's a young team and a new team overall but you're going to be called on for some leadership year? 
Jalen Hood-Schifino:  Yeah that's one of things that Coach Jeff and the rest of the coaching staff want for me to get better at and that's being more of a vocal leader.  Yeah I have to speak more especially with younger guys like Mehki Grant and Robert Dillingham, I have to speak up and make sure I'm walking them through stuff but those two are different they pick up fast and they're going to be a huge part of what we do this year. 
US Prep:  I saw you in the North Carolina States this year and I said to myself this kid got some game on him. 
Ja'mylan Blakeney (Combine Academy):  Thank you.
US Prep:  Look I just speak the truth that's all.  So you're here now and I'm going to ask you the same question I asked Schifino what's the goal for this season?   
 Ja'mylan Blakeney (Combine Academy):  I'm just looking to grow and build…everyone knows we're the underdogs and nobody really knows about Combine.
US Prep:  Oh that's about to change, right quick!
(Laughs)
Ja'mylan Blakeney:  Yeah they know Jeff is going to build a good team and I just want to grow and build as a team. 
US Prep:  You have a certain style to your game, got some old school flavor to it, who is your inspiration on the court? 
 Ja'mylan Blakeney:  Kevin Durant.
US Prep:  I can see some of that in you some of that inside – outside.  Now recruiting wise.  Who's recruiting you. 
Ja'mylan Blakeney:  I just got my first offer from Hampton University. 
US Prep:  Congratulations, and we think many more will be coming because you got some game on you. Good luck this year young man.
Ja'mylan Blakeney:  Thank you.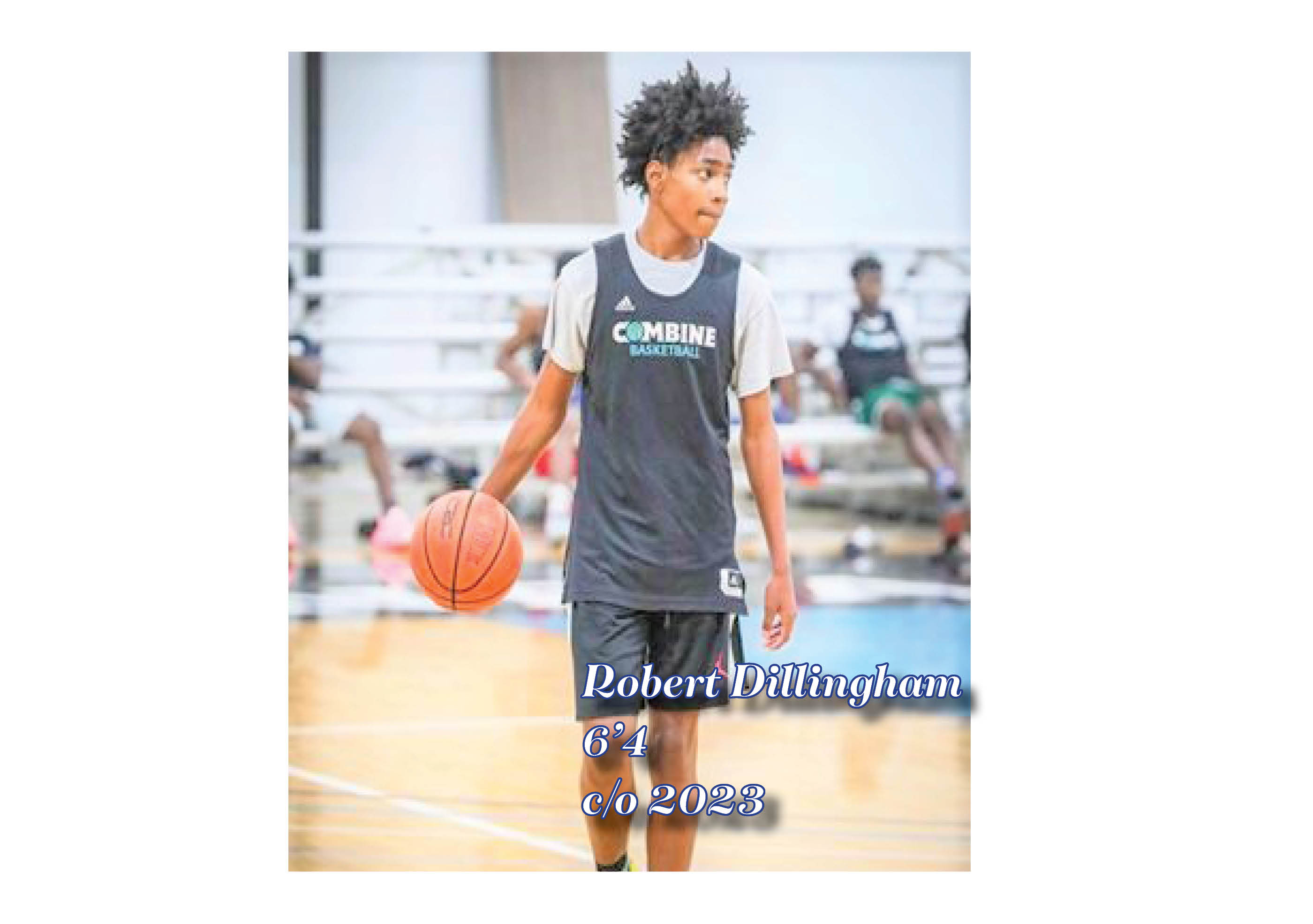 US Prep:  So when I visit coaches and I ask them who they want me to interview when they send the athletes over I know they must be good.  You must be good young man and you're just a freshman. 
Robert Dillingham (Combine Academy):  Yes, I'm a freshman.
US Prep:  I understand your brother played some college ball, Denzel Dillingham right?   
Robert Dillingham (Combine Academy):  Yes he was the Division II player of the year when he played.
US Prep:  So intense practices are nothing new to you.  Tell us how your brother has pushed you to become better and what did you learn from him growing up in the sport of basketball? 
Robert Dillingham:  He pushed me to work hard, he'd wake me up before school and after school, we'd work out three times a day.  
US Prep:  And that is why you're sitting right here young man.  So what are you hoping to accomplish this year?  
 Robert Dillingham:  Just to grow as a team and a player, to win games.  
US Prep:  Absolutely, now I heard you've already received a college offer as a freshman am I right?  
Robert Dillingham:  I have an offer from Wichita State.
Coach McInnis informed us that Robert Dillingham reminds him of A.I. and yes coach is referring to that A.I., Allen Iverson.  And we must say after seeing Robert at Combine's controlled scrimmage this past Monday night we concur, this kid is special.
*Robert's brother Denzel Dillingham was the SIAC Player Of The Year in 2015.